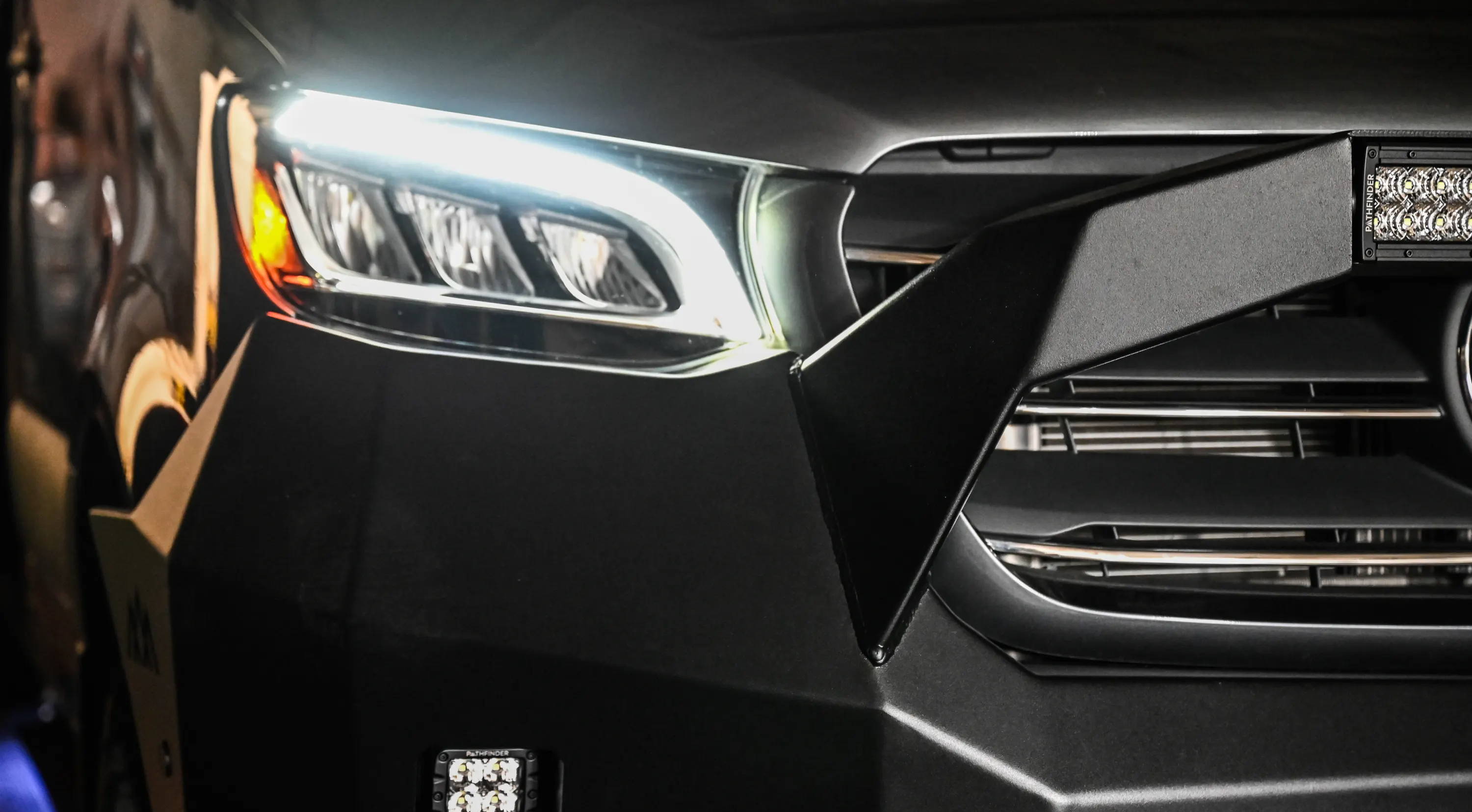 INTERIOR PANEL KIT INSTALL VIDEO
A refined, lightweight, versatile, paneling kit that has everything you need and nothing that you don't. The kit goes together in less than a day, so you can spend less time building and more time adventuring!
Our wall & ceiling panels are CNC cut and professionally upholstered. This panel kit is designed for a perfect fit and is bolted into the frame of your van using nearly all stock holes.
The kit features 1/8" upholstery foam behind the fabric to give a plush feel, and reduce noise in your van. It also has 1/8" reflective foam insulation backing, creating a radiant barrier as well as a thermal break from the hot/cold metal of the van.
Use the provided Riv-nuts and L-track to mount all your cabinets and accessories, as well as, other AVW components!
HIDE N' GO SEAT INSTALL VIDEO
The Hide N' Go Seat gives you all the benefits of a foldaway seat without any of the hassles. Easy to install and even easier to use, the Hide N' Go Seat has been designed to mount using only four bolts to the floor, eliminating the use of wall mounts or aisle legs. The seat operates with the touch of a finger and measures less than 10" thick when folded up against the wall. The Hide N' Go Seat meets all applicable Federal Motor Vehicle Standards* for strength and safety, including FMVSS 210 for seat belt applications. Quality, safety, and comfort with none of the hassles, the Hide N' Go Seat lets you leave the problems of the past behind.